Are you down with the
sounds from the ground?
Some of us are looking for tools to help us grow. Some of us want to kick it with disco ball shoes on. Ground Sounds believes that play and growth are intertwined elements of life and you can't have one without the other. How do you want to play today?
CHOOSE YOUR ADVENTURE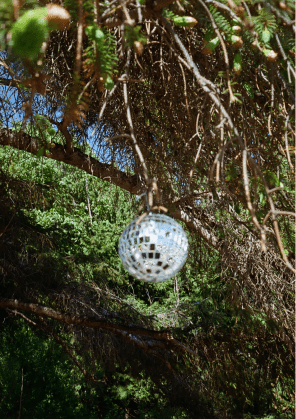 Everyone's Getting Down
In Their Own Way
Curious about the benefits of microdosing? Interested in a night of sparkly feel-good vibes without the downsides of alcohol? There's no single way to incorporate psilocybin into your life and routine. It's personal, it's natural, and it's fun!
If you're ready to elevate your mood, enhance your creativity, deepen your sense of connectedness, sharpen your focus, or hold a competition for Most Contagious Giggle with the whole world, Ground Sounds has got you covered.
Get Down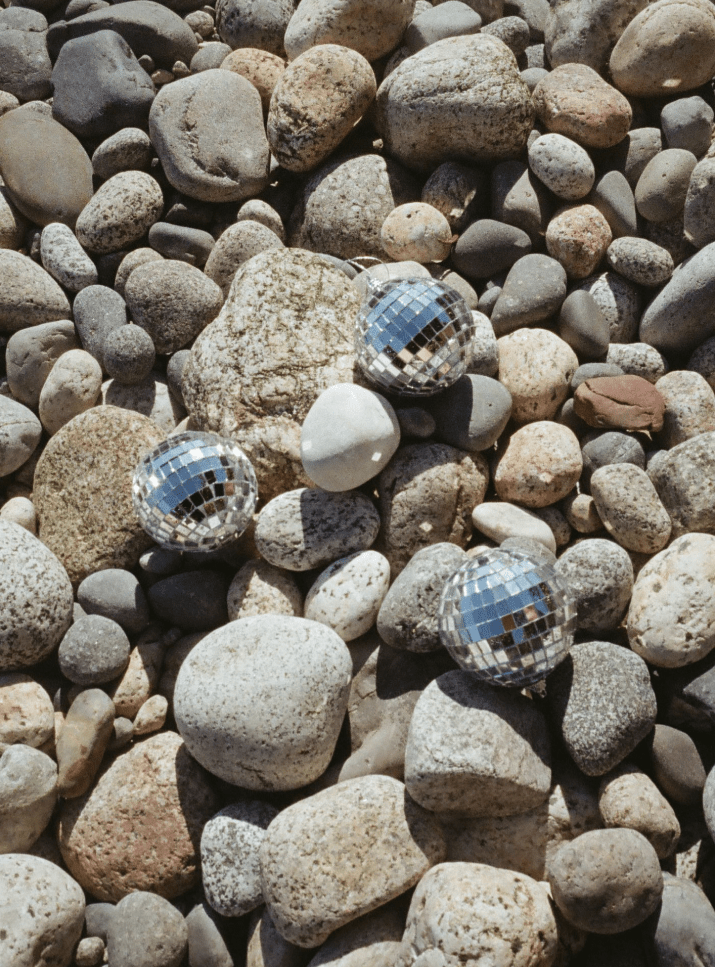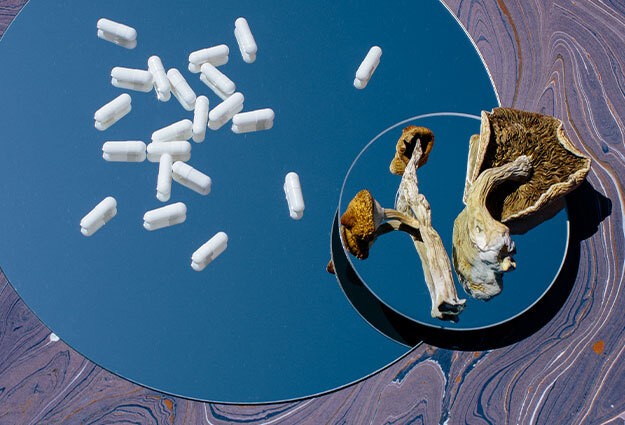 Circle of Care
No one understands better than our mushroom friends that everything is connected. This is why Ground Sounds is an all-natural product, grown and prepared for your enjoyment with quality, integrity, and sustainability.
Ingredients in every Ground Sounds blend are grown by experienced pioneers in psychedelics and plant medicine in beautiful British Columbia.
Get On Our Level
Champion Lover — LOVE BLEND
Like seeing the world through heart-shaped glasses? This blend boosts stamina and adds a dash of "rawr" to your day, when you're ready to feel the love and channel it with energy and presence.
Stevie's Wonder — BRAIN BLEND
It's like yoga for your neurons! This wonder-ful adaptogen-packed formula helps repair your nervous system. It also improves your stress resistance, so you feel mentally sharp and emotionally grounded.
Super Freak — HEALTH BLEND
For all you super-healthy freaks out there. This righteous blend contains a little psilo and lots of powerful adaptogens. They reduce stress and inflammation in the body, while boosting your immune system, energy and strength.
Disco Disco — PURE PSILO
Lil Bud and Mort's Melody are two microdosing options to help you tune in, get an octave happier, and kickstart your inner growth journey. Play That Fungi Music is a more potent option for those looking to elevate, expand and dive a little deeper.
Let your guides know exactly where you want to go.

Your journey, your choice—from your inner universe to outer space, it's entirely up to you where the mushroom takes you.
Micro-Days
Microdosing is a safe and effective way to acquire the cognitive, emotional, physical and relational benefits of psilocybin without leaving planet Earth. Taking small amounts of the mushroom daily or weekly allows you to work with plant medicine in a safe and non-trippy way.

Stay Grounded
DOSE & FREQUENCY
50-100mg Psilocybin
2-5 days per week
WHAT TO EXPECT
Clarity
Focus
Creativity
Positive mood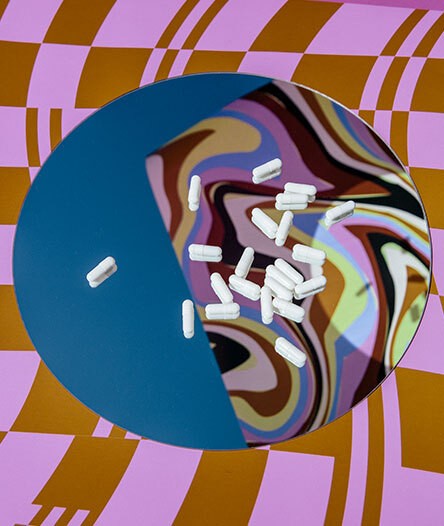 Macro-Vibes:
Where Pleasure Meets Intention
When you're ready to pack your bags and go on a trip, our higher dose capsules make it easy to dial in the coordinates you want. Elevate the vibe at your next get-together, tune into nature on your next hike, or chart a course across your inner galaxies.

Pack Your Bags
DOSE & FREQUENCY
250-300mg Psilocybin
The occasional journey
WHAT TO EXPECT
Sparkles
Laughter
Connectedness
Wonderment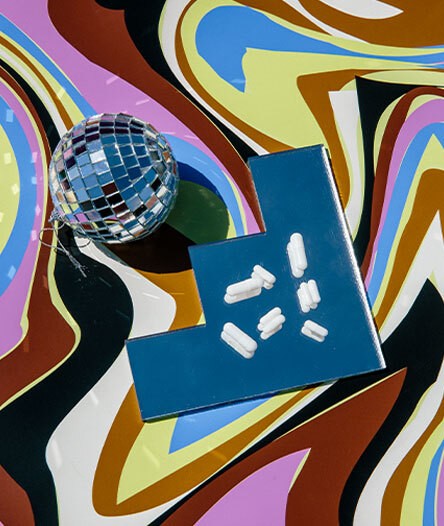 Psychedelic Therapist and Coach
We love a guide. Girl Guide cookies. Gift Guide. Travel Guide. Speaking of trips, whether it's your first ride or you're looking to heighten the healing, there are major benefits to working with a professional, so we've partnered with a psychedelic therapist and coach with serious credentials and a warm-fuzzy vibe to walk you through your magical microdosing journey.
Available in 30-minute or 1-hour sessions, book yours by flying an email over to us.
Find your guide